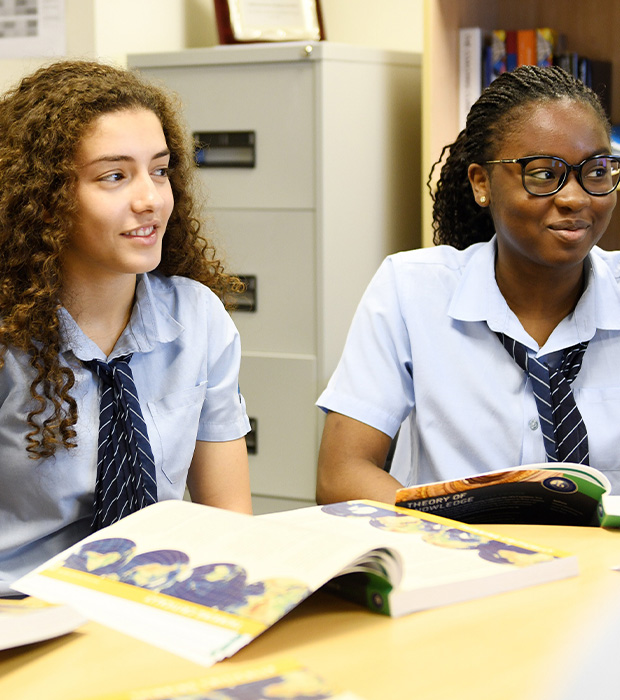 High School College Counseling
Welcome to GAA's College Counseling Page!
The college readiness, search and application process can be quite daunting, but it's also a very exciting time as well! There is no such thing as "too early" to start thinking about university, especially given our student population and background.
Many students start having thoughts in 8th grade such as "Will I go back home to university because it's cheapest?", "Will I go to the United States or Canada?", "I'm from France, but I don't want to go there, but I want to go somewhere in Europe because I have an EU passport". Lots of things to think about! What's important to keep in mind throughout this entire process, no matter where students apply, is to think about the idea of best fit.
When students and parents know a small amount of information on universities it's easy to automatically jump to the "big names", "the Ivys" the schools that are more known around the world. However, we can't stress enough, that it's not about applying to the most difficult or well known schools in the world, but it's about finding the BEST FIT for your student. There are thousands of amazing, quality universities and colleges around the world that you don't have any idea that exist! That's why it's important to start early by asking the important questions.
Below are links to a grade level approach of things, ideas and resources that students can and should be utilizing in each grade.
Counselling for each Grade Level
Grade 9 Counselling

Students need to focus on starting out strong in grade 9, as all grades received will go on their official transcript starting this year.

Grade 10 Counselling

At the end of students' grade 10 year they will sit with PSAT 10.

Grade 11 Counselling

Academically speaking, although all years in high school are important, this year is the most important.

Grade 12 Counselling

DECISION TIME! US universities typically ask students to make a choice by May 1st.