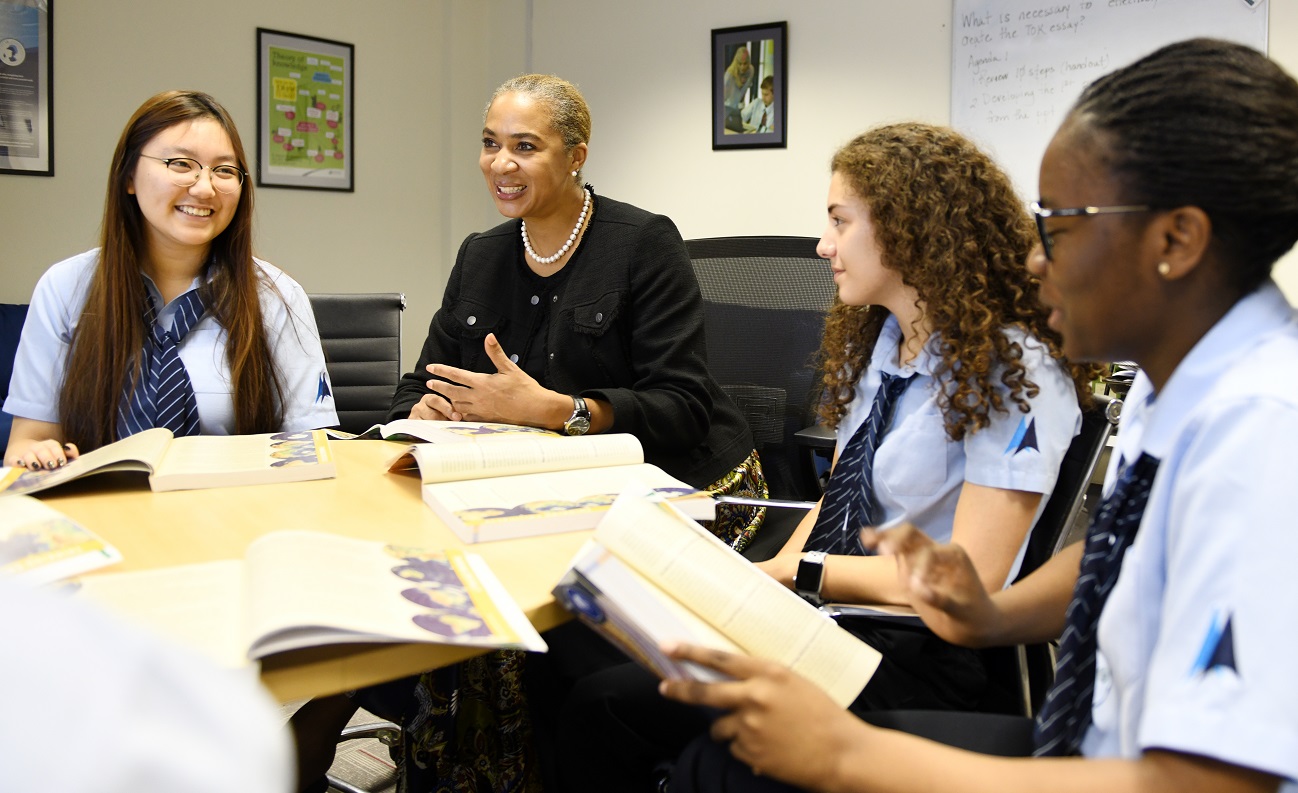 IB Diploma Programme IBDP
Our IB Diploma students study native and acquired languages, sciences, mathematics and a range of social studies and arts offerings. The rigour of the Programme is maintained through external moderation and assessment from the IB, who carefully guard the high standards required from thousands of schools worldwide. IB Students at GAA learn to become lifelong learners as they progress through their final two years. Building on a foundation developed from as early as kindergarten, students develop skills such as communication, collaboration, thinking and self-management. These transferable skills will be vital in the lives of this generation as an adapting world requires a generation taught to be creative, resilient and and innovative.
In addition to taught academic subjects, our IB Diploma Programme seeks to develop the whole student through the embedding of skills referred to as Approaches to Learning and through three core elements; CAS, ToK (Theory of Knowledge) and Extended Essay (EE).
Currently at GAA we deliver 17 taught courses from which students must choose 6 in order to obtain an IB Diploma. There must be at least one course from each of Groups 1 to 5 as well as a 6th choice from Groups 2 to 6. Three subjects must be taken at Higher Level (HL) with the other three subjects taken at Standard Level (SL).
This list is subject to change based on student demand.
All students take a DP Core class which covers areas such as Creativity, Activity, and Service (CAS), the Extended Essay (EE) and the Theory of Knowledge (TOK) which are all requirements of the Diploma Programme.
| | | | | | |
| --- | --- | --- | --- | --- | --- |
| GROUP 1 | GROUP 2 | GROUP 3 | GROUP 4 | GROUP 5 | GROUP 6 |
| Studies in Language and Literature | Language Acquisition | Individuals and Societies | Sciences | Mathematics | The Arts |
| English Language and Literature | Arabic B (Ab Initio SL, SL and HL) | Business Management | Biology | Mathematics: Applications and Interpretation | Music |
| Self Taught Literature (SL only) | French B (Ab Initio SL, SL and HL) | Economics | Chemistry | Mathematics: Analysis and Approaches | Theatre |
| | Spanish B (Ab Initio SL, SL and HL) | Psychology | Computer Science | | Visual Arts |
| | | | Physics | | |