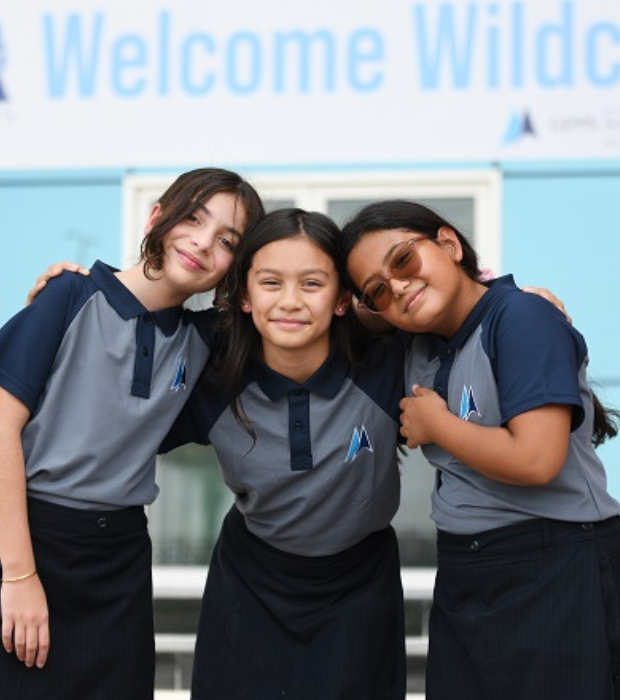 Our Mission and Vision
Our Vision
We Inspire. We Challenge. We Innovate. We Care.
Our Mission
GEMS American Academy is a diverse and caring international learning community offering a rigorous, relevant and holistic education.
We develop global citizens who have the confidence and conviction to pursue their dreams and impact the world.
Program Articulation
At GEMS American Academy (GAA) we provide each student with a holistic, inquiry based, engaging program of studies. We prepare each student to be an internationally minded citizen who takes action to contribute positively to their community and the world.
Our program brings together the best curricula in the world incorporating International Baccalaureate (IB) Scope and Sequence, Project AERO (American Education Reaches Out/Common Core), National Arts Standards, and the UAE Ministry of Education.
We are proud to be an IB World School offering the Primary Years Programme and Diploma Programme accredited by the Council of International Schools (CIS) and the New England Association of Schools and Colleges (NEASC); guided by the Abu Dhabi Department of Education and Knowledge (ADEK).
Culture of Kindness
At GAA, we pride ourselves on our Culture of Kindness. It is more than just a motto, but rather a way of living. It is something that you feel when you walk through our halls, something you see on the playground, and something you hear in the classrooms. The Culture of Kindness is an expectation of all students, teachers, parents, administrators, support staff, in fact the whole school community. Supported by the IB Learner Profile and the ADEK Student Competence Framework (SCF), our homeroom classes in the elementary school and advisory program in the secondary school provide opportunities for students to learn about and practice using the character traits and values that foster a Culture of Kindness.