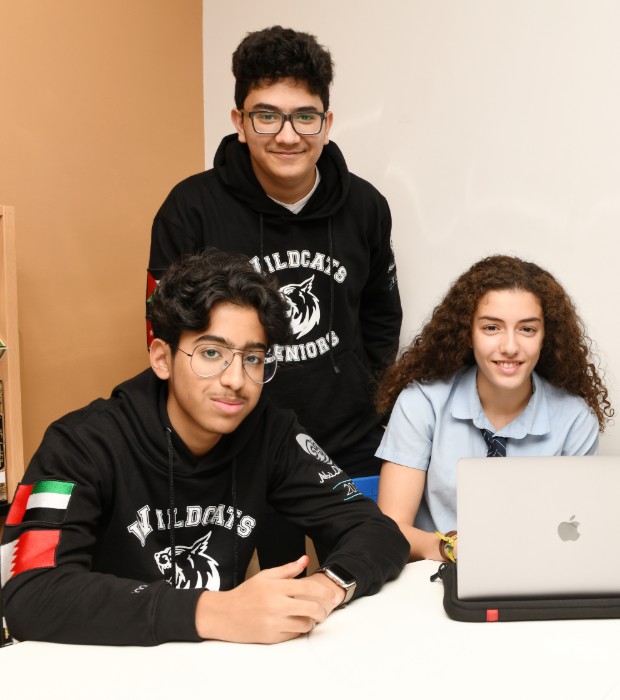 Our Approach
Why an American approach to Education?
GEMS American Academy offers an academically rigorous and relevant program of studies specifically designed as a student-centered, inclusive and adaptive approach to learning. Instruction is closely matched to the specific learning needs of each child ensuring greater opportunities for success.
At GAA, learning is a journey of exploration and growth, where exceptional teachers and world-class facilities support the fullest development of every child's potential.
Our American style approach to learning includes a wide range of academic subjects and a holistic approach to learning, which includes the arts, music, drama/theater, physical education, extra-curricular activities, clubs, and sports.
More than simply a larger selection of course offerings and activities, our approach to curriculum and instruction celebrates and cultivates students' ability to problem-solve, cultivate their creativity and imagination and develop critical thinking skills.
Our students develop important social/emotional skills as well as the confidence so important in personal development. We only need to watch how our students have grown personally and academically to know the impact of an American style education.
Our rich program allows young people to pursue individual interests and gain the confidence and conviction to make their unique contributions to the community.
Along the educational journey, there are support systems for every student, whether their challenge is learning English for the first time or learning how to swim. At GEMS American Academy, student and family join an inclusive international learning community that inspires engagement, conviction, and high achievement.