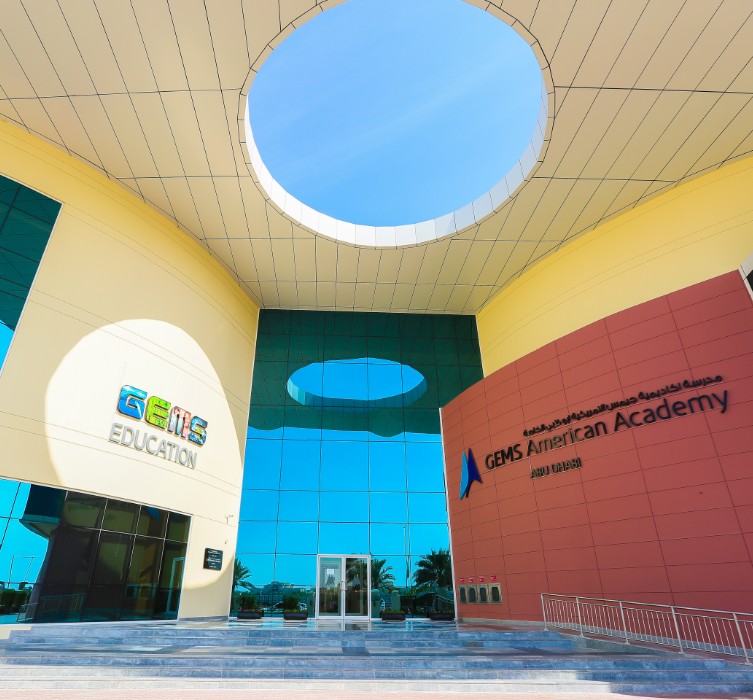 Our School
Welcome to GEMS American Academy Abu Dhabi!
We invite you to join us on a journey. This journey begins when a child and family join our school community, but it does not end with graduation. This is a journey of exploration and growth, where exceptional teachers and world-class facilities support the fullest development of every child's potential. All the richness and rigor of the subject-area disciplines are here to be discovered, and a wide range of extra-curricular experiences allow young people to pursue individual interests and gain the confidence to make their unique contributions to the community. Along the way there are support systems for every student, whether their challenge is learning English for the first time or learning to swim. At GEMS American Academy, student and family join an inclusive international learning community that inspires engagement, conviction, and high achievement.
As a GEMS Education school, at our core we believe in:
Leading through innovation
Pursuing excellence
Growing by learning
Global citizenship
And we encourage our students to reflect these values in their lives by reinforcing the importance of equality, independence, accountability, individuality, exploration, respect and appreciation.
Inter-cultural Competency at GAA
GAA's top priority across the school is to promote and foster a culture of kindness, ensure child protection safeguards, instill an ethos of achievement, uphold our Guiding Statements, foster a strong sense of inter-cultural awareness amongst faculty & staff and teach a deep understanding of international mindedness and global citizenship to all our students, weaving essential understandings into lessons K-12.
From the day new faculty and staff arrive at GAA, we guide and assist new community members to understand the critical inter-cultural competencies, perspectives and sensitivities important for our school's unique context and required for interactions and communications with students and parents. Such elements also require consideration in designing and planning lessons and learning activities.
Our educators draw upon the IB Learner Profile Traits concepts of international mindedness and global citizenship embedded in the Primary Years Programme (PYP) and Diploma Programme (DP). Additionally, daily Advisory program lessons cater to the needs of middle school students' social, emotional and personal needs, developing intercultural tolerance and appreciation.
Our parents are encouraged to learn, participate and partner with us, and are invited to attend mother tongue language sessions, informational sessions and workshops on interesting academic and parenting topics throughout the year, particularly during Parent Engagement Week. Annually, parents are invited to Islamic studies exhibitions to experience intercultural learning and values from the region and participate in community events such as the International Food Festival.