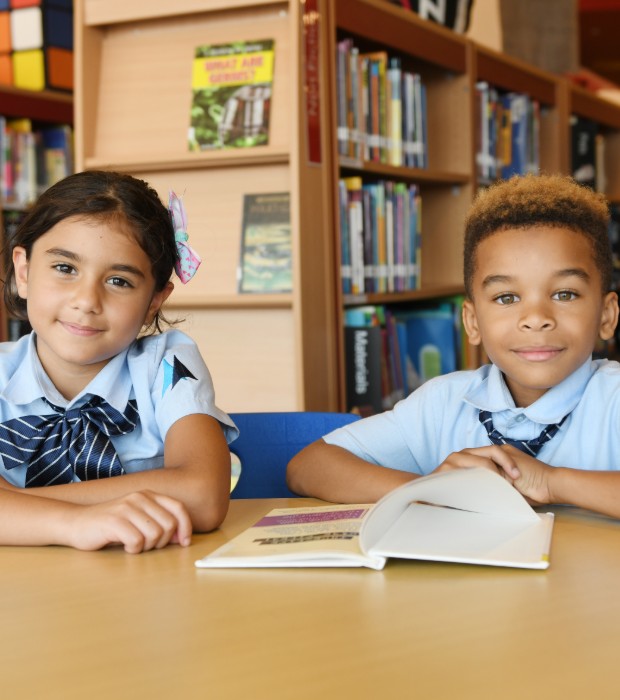 Age Placement Guide
Grade Placement
GEMS American Academy seeks to make the most appropriate grade placement for each student based on his or her age, as well as academic, social and emotional development within policy guidelines. For this reason, new students are required to complete an appropriate level assessment to determine placement and fit.
In some instances, students may be asked to return for additional testing or interviewing. GAA closely observes and monitors the grade placement for all new students for at least a three-week period to ensure that students have been appropriately placed. The school reserves the right to rescind admission should the placement not be appropriate for the program or child as determined by the school.
GEMS American Academy follows the ADEK age requirement for students entering PreK, KG1, KG2 and Grade 1. For PreK entry, students must turn 3 years old by 31st August in the year of admission, for KG1 entry, students must turn 4 years old by 31st August in the year of admission, or 5 years old by 31st August in the year of admission for KG2 entry, and so on. This is applicable for all new PreK – Grade 1 students enrolling from September 2021.
All other students must have turned the age listed next to the grade level for the Academic Year and have a corresponding Transfer Certificate. To assist those coming from a non-American curriculum, please refer to the table below as a guideline for which grade to apply to. Further clarification will be done by the Admission team, and educational governing body.
Comparison of Ages & Names Across Different Curricula
GEMS

American

Academy

USA

Canada

England

Australia/

New Zealand

South

Africa

France

Singapore

Age as of

Aug 31st

Age Range

in Level

GRADE

GRADE

GRADE

YEAR

YEAR

YEAR

YEAR

CLASS

3 years old

3 - 4

Pre-K

Preschool

Preschool

FS1 (Nursery)

-

-

PS

Preschool

4 years old

4 - 5

KG1

KG1

Junior KG

FS2 (Reception)

KG

-

MS

Preschool

5 years old

5 - 6

KG2

KG2

Senior KG

1

Prep

Reception

GS

Preschool

6 years old

6 - 7

1

1

1

2

1

1

CP

P1

7 years old

7 - 8

2

2

2

3

2

2

CE1

P2

8 years old

8 - 9

3

3

3

4

3

3

CE2

P3

9 years old

9 - 10

4

4

4

5

4

4

CM1

P4

10 years old

10 - 11

5

5

5

6

5

5

CM2

P5

11 years old

11 - 12

6

6

6

7

6

6

Sixieme

P6

12 years old

12 - 13

7

7

7

8

7

7

Cinquieme

S1

13 years old

13 - 14

8

8

8

9

8

8

Quatrieme

S2

14 years old

14 - 15

9

9

9

10

9

9

Troisieme

S3

15 years old

15 - 16

10

10

10

11

10

10

Seconde

S4

16 years old

16 - 17

11

11

11

12

11

11

Premiere

-

17 years old

17 - 18

12

12

12

13

12

12

Terminale

-