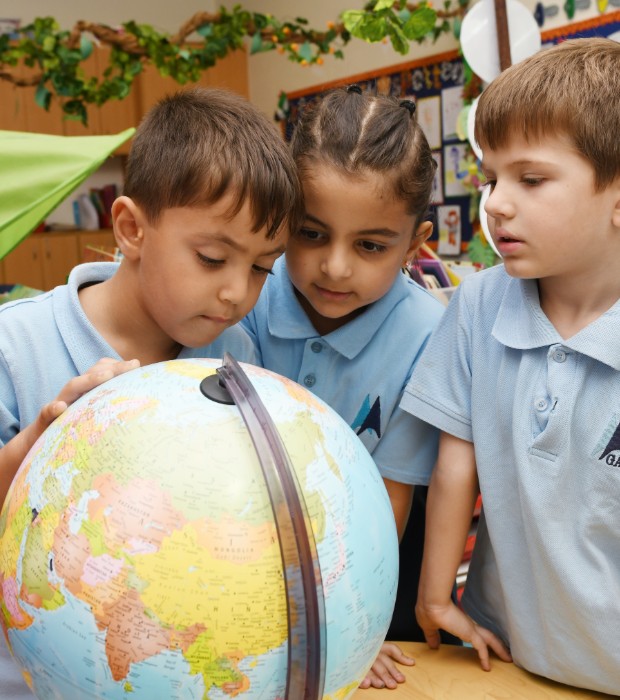 International Mindedness
International-mindedness at GAA
At GEMS American Academy (GAA) we are blessed with a very diverse community of students, teachers and parents. Over 90 nationalities are represented by our students and as an IB World school, we promote international-mindedness in all aspects of the education we provide. This concept revolves around celebrating diversity and understanding the people from around the world bring languages and cultures that are rich contributions to humanity. We are "Not Different but Distinct". Ultimately, at our school we strive to develop students who see themselves connected to a global community and have a sense of responsibility to its members.
At GAA we live the school's philosophy, values and mission statement. This encourages all community members to be principled and caring, to strive for peace and to accept a shared responsibility for the planet.
At GAA we celebrate the school community exploring, incorporating and recognising the cultural diversity within our classrooms. We aim to build a collaborative school culture that understands that cultural diversity is the norm.
At GAA we recognise our children are global citizens and value the cultural contributions they bring with them from their own unique backgrounds, experiences and knowledge.
At GAA, an internationally minded person is a student, teacher or parent who demonstrates the attributes of the IB Learner Profile.
A GAA student will be proud of their own nationality and culture while appreciating the value of all people across a colourful, vibrant, diverse world.
International Food Festival 2023