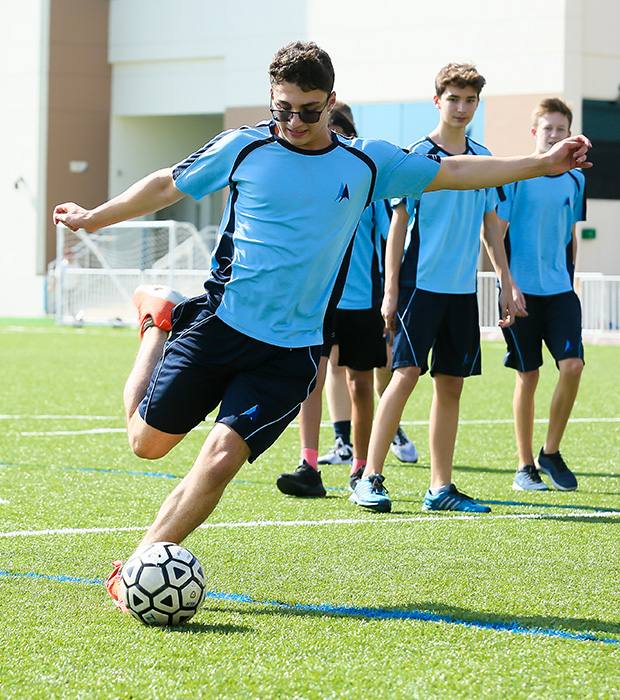 External After School Activities (ASAs)
ESM
GAA have engaged the services of ESM for additional activities and these will run after our free, school-based activities. Our main aim is to provide all students with the knowledge and tools to better themselves within the chosen sport or activity, with the focus on enjoyment through learning.
ESM is UAE's leading sports training academy for both children and adults of all levels. Their programs include:
Tennis
Football
Swimming
Holiday Camps and more
Please note: The internal ASA's are free of charge while the external ASA's have a fee attached to them. Places are not guaranteed and are allocated if vacancies are available and on a first come, first served basis at the specific sign-up days allocated to the various schools.
For more information on the activities ESM offer, please visit: https://www.esm.ae/
French Language courses by Alliance Francaise Abu Dhabi:
Alliance Française Abu Dhabi offers quality education to GAA students and siblings provided by selected, highly qualified, French-language teachers, and experts in French second-language education and teaching. They use every day modern digital tools that promote learning. At the moment following clubs are offered:
French Club, play-based conversation club for KG1-KG2 students
FLE (French as a foreign language) including a preparation to an international accredited certification (DELF) for Grades 1 to 6.
These courses are by payment and availability.