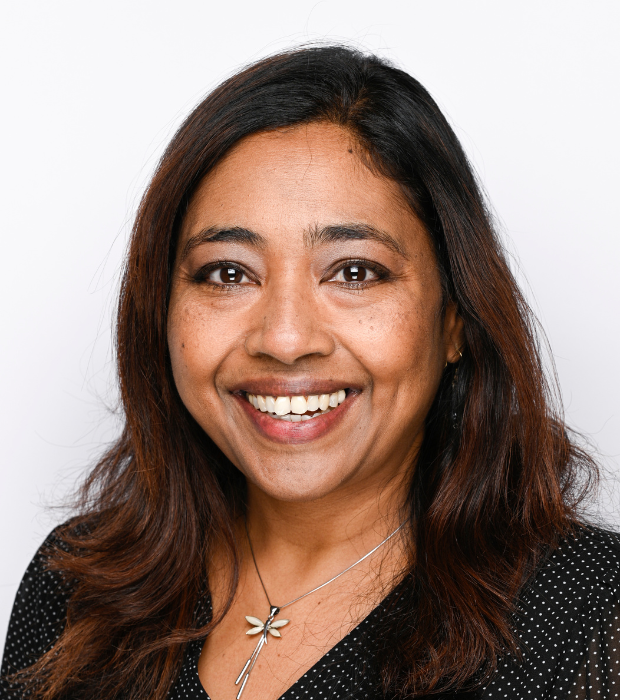 Pushpa Dasari
High School Counsellor
Ms. Pushpa Dasari joined GAA as a Secondary School Counselor in August 2022. She was born in South Africa and has worked at international schools in Qatar, Beijing, Qingdao, Singapore, and Dubai.

Ms. Dasari holds a Bachelor of Education (Honors) degree. Her postgraduate degrees include a Masters in Education (specializing in Educational Psychology) and a Masters in Counselling. She is a registered test administrator for ability/attainment testing (CCET) with the British Psychological Society.

During her career spanning more than 25 years, she has worked as a Science teacher, Inclusion Support teacher and a Counselor. She has leadership experience as a Head of Inclusion and Designated Safeguarding Lead.

As a South African, Ms. Dasari is inspired by Nelson Mandela's attitude towards service and his belief that the significance of the life we lead, is determined by the difference we make to others' lives. This is something she hopes to emulate in her work and life.