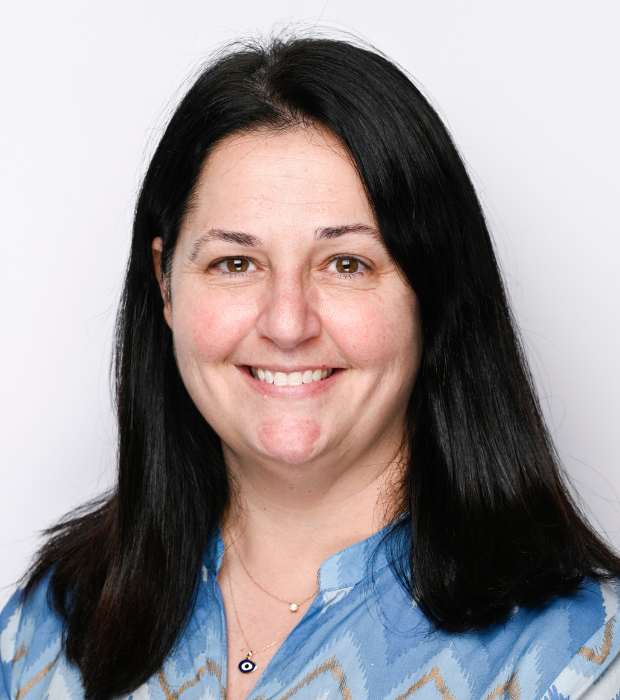 Catherine Sciolis
High School Counsellor
The 2022-2023 school year marks Ms. Sciolis' 27 year in education and her 11th year at Gems American Academy.
Born and raised in Miami, Florida, Ms. Sciolis earned her Bachelor's degree in English Education from Florida State University. She taught high school English for 15 years in Miami-Dade County Public Schools. A National Board Certified teacher, Ms. Sciolis has served as Head of English, Instructional Coach and Teacher Mentor. Since joining GEMS American Academy in 2012, Ms. Sciolis has taught English for grades 6-12 as well as elective courses including Creative Writing, SAT Prep, and Academic Writing.

In 2020, Ms. Sciolis began taking courses focused on counseling in international schools. During the 2021-2022 school year, she assumed the role of High School Counselor at GAA and this past June, she earned her certificate in International School Counseling. Ms. Sciolis loves her role as counselor as she is able to continue to work closely with students, staff, and families. As a member of the International School Counseling Association, she has access to resources, professional development, and a network of professionals to assist her with being an effective advocate for her students.
Capitalizing on her years of educational experience, time at GAA, and empathetic nature, Ms. Sciolis is well suited to meet the social/emotional and college and career needs of her students. She is proud to call GAA her second home and is honored to serve its students and families.