Wednesday 26th January, 3pm – 4pm
What is a PYP School?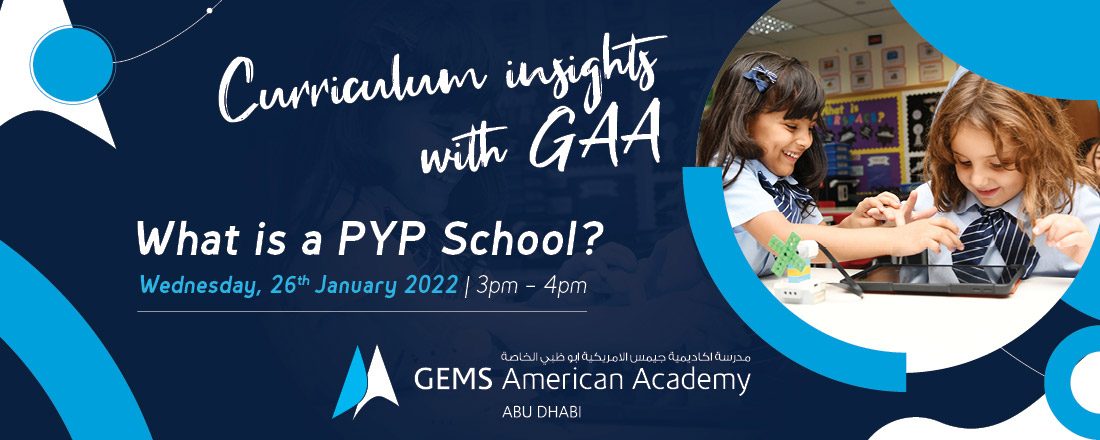 One of the most important steps in choosing the right school for your child is understanding the curriculum they follow.
Join us on Wednesday 26th January to know more about our Elementary curriculum, following IB Primary Years Program.
Our PYP Coordinator Ms. Tiffany Pulci will give you an insight to the benefits of PYP, which provides an educational framework that is broad and balanced, conceptual and connected. Our educators utilize a holistic approach enabling students to develop critical and analytical skills, confidence, creativity and ownership of their own learning.
Please register for the event using the form below:
Why Choose GEMS American Academy - Abu Dhabi
Our Mission

GEMS American Academy provides a rigorous academic program to our international learning community. As an international school, our mission is to inspire, educate, lead and innovate.

Partnership with Parents


We encourage parents to get involved in school life. From fundraisers to trash clean-up day, tree-planting or international day, parents are welcome into the school to help and further enhance the school environment.

Our Campus

Our school has some of the most outstanding facilities of any school in Dubai, including specialty classrooms and science and technology facilities. Our students have the potential to learn first-hand through enquiry-based and practical learning.