Wednesday, August 17, 2022, 3:00pm - 4:00pm
Your Child's Pathway to Success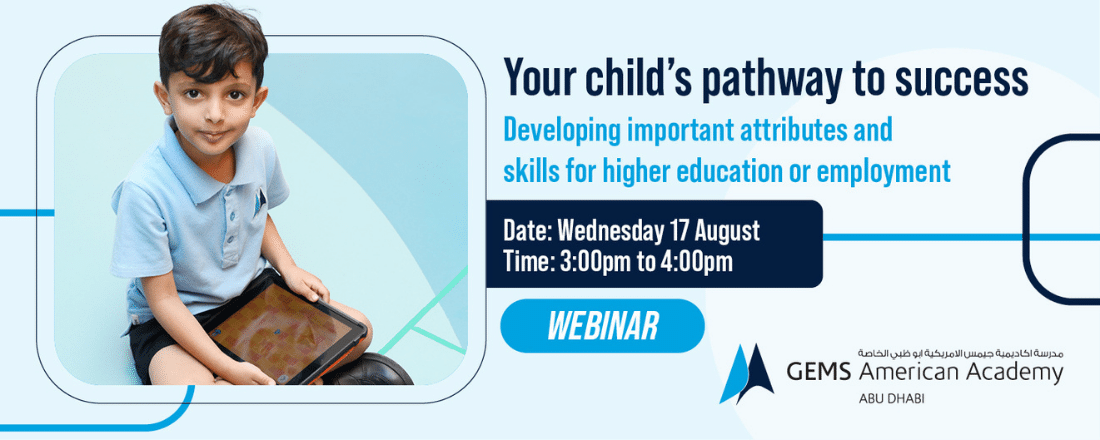 Join our Head of school & CEO, Mr. Robert Rinaldo on this virtual event, as he provides an overview of our Secondary School Curriculum for students aged 11-18.
We have carefully blended the International Baccalaureate (IB) and American curricula, offerings students' opportunities to graduate with US and IB Diplomas., and our curriculum has been rated OUTSTANDING by ADEK.

Discover how our students develop important attributes, skills and dispositions that are fundamental to learning and ensure the development of identity, intercultural understanding, environmental stewardships and responsible citizenship.
Mr. Rinaldo, together with our Elementary Principal Mrs. Leia Kraeuter and Middle School Vice Principal Ms. Alicia Bakey, will discuss the framework, subject model and approaches to learning.
Register your interest below: