Every Wednesdays - 8am to 9am and 3pm to 4pm
KG Open House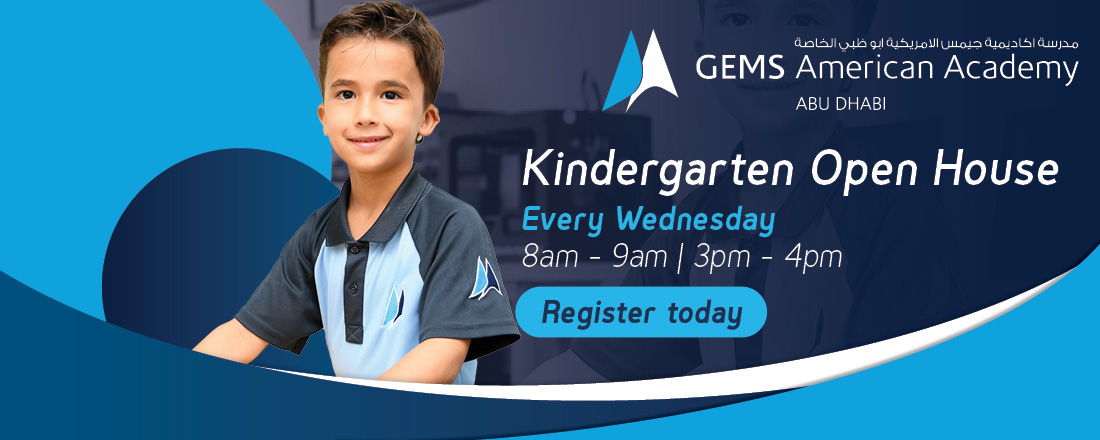 GEMS American Academy Abu Dhabi is excited to open its doors once again to families with children aged 4-5 for 'Kindergarten Open House' event.
This will be held on campus every Wednesday 8am – 9am and 3pm - 4pm.
This is an exciting opportunity for families to experience our early years, play-based learning environment and meet our skilled educators. Your child will get an opportunity to experience our Kindergarten program involving hands-on learning engagements, specialist learning such as P.E and exploring our facilities.
This event will conclude with a tour of our purpose-built premium school facilities.
Why Choose GEMS American Academy - Abu Dhabi
Our Mission

GEMS American Academy provides a rigorous academic program to our international learning community. As an international school, our mission is to inspire, educate, lead and innovate.

Partnership with Parents


We encourage parents to get involved in school life. From fundraisers to trash clean-up day, tree-planting or international day, parents are welcome into the school to help and further enhance the school environment.

Our Campus

Our school has some of the most outstanding facilities of any school in Dubai, including specialty classrooms and science and technology facilities. Our students have the potential to learn first-hand through enquiry-based and practical learning.