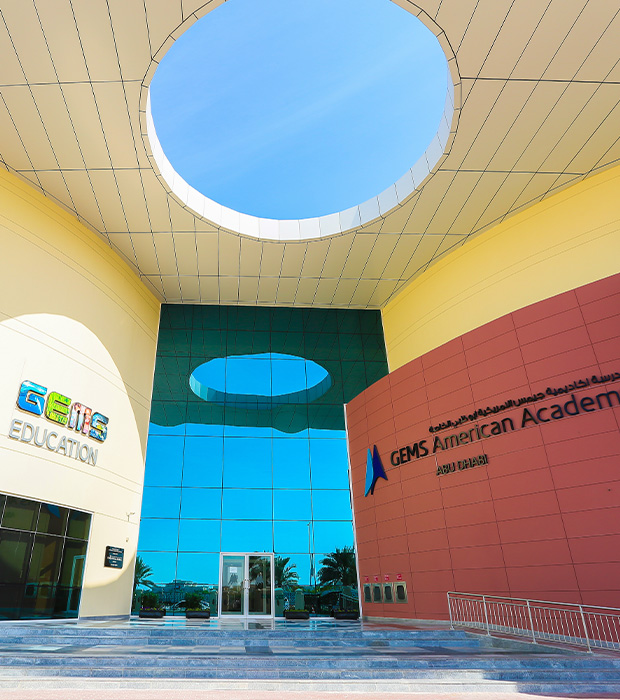 School Reopening Plan 2020 - 2021
In light of new updates from ADEK, we have received approval from ADEK for the following models for students' safe return to school. Please continue to be aware that as the situation in Abu Dhabi and in the world changes, we may have to adapt these plans, if the government releases new regulations.
Kindergarten and Elementary School
Students will be organized into an 'A' Group and a 'B' Group for each homeroom class. On alternate days, 'A' Group will be learning on-campus, while 'B' group is learning at home and vice versa. Families will still have the option of full time Distance Learning from home. In response to parents' frequent concerns of long days for children to be in a mask, the Kindergarten and Elementary day will finish at 2:00pm. This finish time allows the school to ensure deep cleaning of classrooms and common areas can be completed for the next school day.
Please see below KG and Elementary School weekly schedule:
Week 1

Sunday

Monday

Tuesday

Wednesday

Thursday

A

B

A

B

A

Week 2

Sunday

Monday

Tuesday

Wednesday

Thursday

B

A

B

A

B
Middle and High School
Secondary students will begin the school year with Distance Learning. Due to ADEK regulations, we will have to wait four weeks before students will be allowed on campus.
When we are allowed to return to school, students will have an Alternating Days Schedule, which means that students will come to school every other day and engage with learning from home on the days when they are not in the building. We will split students into A and B cohorts, which we will share as soon as groups are populated.
*** As per ADEK guidelines, families have the option to continue distance learning at home. In this case a distance learning platform will be provided.
Below you will find Secondary School schedules during Distance Learning and in-Campus (expected after September 27th):
Designated Entry/Exit Procedure



One of three designated entry points must be used by all students and parents seeking access to school. These designated entry points will be fitted with thermal imaging cameras which will record each student and staff member's temperature so it is imperative that these entry points are used. NO EXIT FOR VISITORS WILL BE ALLOWED FROM ENTRY POINTS. Click here for the map for exit directions.
A designated and trained security officer will monitor the system throughout the day. A process is in place to manage any students identified as having a temperature greater than 37.5 degrees Celsius.
Gate 1 (Front of School main entrance) - Grades 2 - 12.
Gate 3 (Front of School KG entrance) - Kindergarten and Grade 1 only. (This entrance is recommended for KG students and is designated specifically for them)
Gate 4 (Back of School) - Buses and Grades K-12.
Gate 5 (Back of School) – Closed
Access to the school building (including classrooms) will be restricted. All parents wishing to enter for specific reasons (accompanying young students with separation anxiety or students of determination) must present a 72-hour valid negative COVID-19 test at the security gate entrance. Please have your test result ready to display on the AlHosn App or by SMS on your phones. Security will log the parent/guardian name and mobile number in the Security Logbook.
We request that students enter and exit the school premises independently. Students who require support will be accompanied by staff members if needed.
Please use the dedicated KG entrance (Gate 3 at the front of school) for KG and Grade 1 students, where our staff will assist them to the classrooms.
Parents and/or guardians cannot enter any classrooms under any circumstances. There will be designated areas for parents to wait if they need to drop-off or pick-up.
Admin areas will also be closed to visitors during school hours and we strongly recommend to use the Parent Portal or GEMS Connect app for payments. Any meeting with school staff must be conducted virtually.
Health and Travel Declaration Form
It is a mandatory requirement from ADEK/MOE that you submit your child's Health and Travel Declaration form. Click here for the forms in English and Arabic. Please email the completed form to [email protected].
Loan of Devices
KG and Elementary Students will have access to school devices (iPads and laptops) during in-campus classes. For students who require a loan of devices for distance learning, please submit the technology request form. The devices can be collected from Security Gate 1 by showing the Parent's GEMS ID card or student's ID card.
Useful Links: