Monday, March 22, 2021 at 3:00pm | Zoom Event
Arabic and Islamic Program Information Session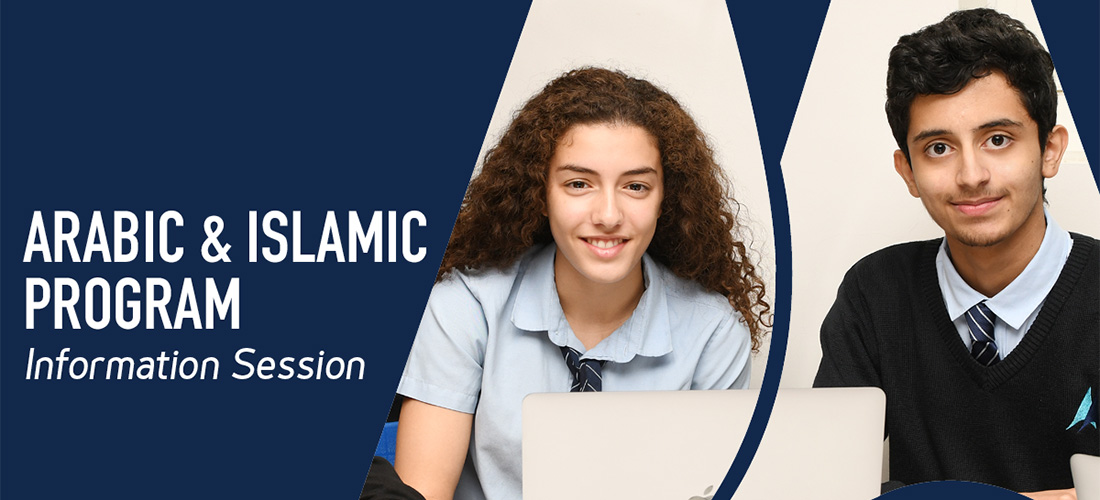 Please join us on Monday, March 22, 2021 at 3:00pm for a Virtual Information session, to know more about our Arabic Department, where we believe that each student has the right to learn and improve within his abilities through new and interesting strategies that activate his role and develop his language and life skills to qualify him to be a creative leader throughout his learning journey.

Ms. Samah Awad, Our Director of Arabic Department, will be answering your questions regarding the Arabic Language, Islamic Studies and UAE Social Studies.
Register via the link below to receive the ZOOM link.